Everything You Need to Know About Facebook's New First-Party Cookie Option
Facebook is introducing a new way for advertisers to learn more about consumers, including those using Apple's Safari browser (an option that wasn't previously available). As of Oct. 24, 2018, Facebook will begin offering advertisers a first-party cookie option within the Facebook pixel.
"Up until now, Facebook has used its pixel — powered by third-party cookies — for website analytics, ad targeting and ad measurement," according to an email from Facebook. The new first-party option will "help advertisers, publishers and developers continue to get accurate analytics about traffic to their websites."
This move has a few major implications for advertisers that aren't easy for most people to discern when they hear "first-party cookie option within the Facebook pixel." To help sort it all out, here's what you need to know about the new option.
What are cookies and pixels?
Unless you're pretty far in the weeds placing and tracking Facebook ads, you might not be familiar with the Facebook pixel and the cookies that power them. Let's start with a quick rundown on each piece to get everyone up to speed:
Facebook pixel
Here's how Facebook's pixel works, straight from the source:
When someone visits your website and takes an action (for example, buying something), the Facebook pixel is triggered and reports this action. This way, you'll know when a customer took an action after seeing your Facebook ad. You'll also be able to reach this customer again by using a custom audience. When more and more conversions happen on your website, Facebook gets better at delivering your ads to people who are more likely to take certain actions.
Cookie
Cookies are files that store anonymous information in users' browsers. Advertisers use this information for a variety of activities like advertising and analytics. A first-party cookie is a file created by the website or by a tracking tool like Google Analytics that is set by the site. Third-party cookies are files coming from other sources like ad servers or exchanges to track ad impressions and clicks.
How do pixels and cookies work together?
Pixels and cookies help publishers and advertisers understand visitors' actions on a website in order to serve them more relevant ads. This process starts with the pixel. When you visit a website, a pixel records your behavior and the pages you view. The pixel then drops a cookie in your browser and delivers the information to a server. The cookie stores the behavior in the browser and guides future ad placements.
What does this mean for advertisers?
At this point, you might be thinking: "Cool… but why should I care?"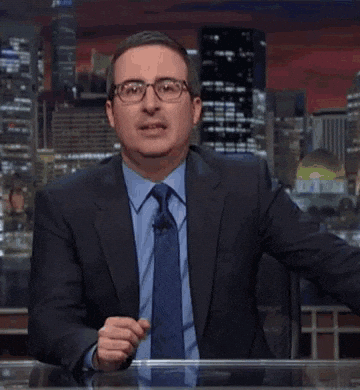 Valid question. Here's why: in response to the European Union's new General Data Protection Regulation (GDPR), web browsers like Safari and Firefox started preventing third-party cookies from passing along users' data. By using the first-party cookie from Facebook, advertisers like you will be able to collect data from users on those browsers again.
This is key because we're talking about a lot of potential user data and behavioral information. Across mobile and desktop, Safari and Firefox account for about a third of all web browser usage. On top of that, you'll also be able to see data from users with ad blockers which have steadily grown in popularity and act as a blockade for information coming from third-party cookies.
Top web browser by market share
With the launch of first-party cookies, websites will now be able to pass data back to Facebook from these browsers as long as the sites have a first-party relationship set up. All this additional data is crucial for advertisers as it helps you identify target audiences and optimize your ad campaigns.
What does this mean for website visitors?
The short answer – not much. The only slight change for consumers (which most probably won't notice) is that the ads they see will be more relevant since the Facebook pixel will have more information about their interests and behaviors.
Does everyone have to use the first-party cookie?
The first-party cookie option will be the new default for Facebook advertisers but brands with stricter data collection policies will be able to opt out of the service if they choose.
How do you update your Facebook pixel?
If you're looking to use the first-party cookie option, you don't have to do anything as it will be the new default setting. If you're looking to change the default setting, here are instructions from Facebook on how to check your pixel and cookie settings:
Log into your Facebook advertising account.
Go to Events Manager located in the main menu under Measure and Report.
Select your pixel, then click the Details button on the top right-hand corner to check its settings.
Under Pixel and Cookie Settings, edit or confirm your preferences. If your pixel is associated with an ad account, you will not see Pixel Usage settings.
If you choose to edit Pixel Usage, you will have two options:

Advertising and Analytics
Analytics Only
Want to learn how you can take full advantage of all this new data? Contact us to find out how we can Fast-Forward your Facebook campaigns.